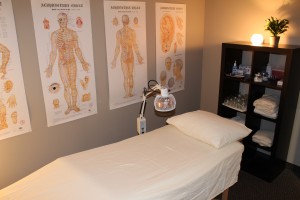 If you are ready to take the next step in making a change in your health you may schedule an appointment by calling our office directly at
651-636-0055 or Click Below to Schedule Online.
Appointments are available on Mondays and Wednesdays 9:00 a.m. to 5:00 p.m. and Tuesdays and Thursdays 10:30 a.m. to 6:30 p.m.
Preparing for Acupuncture Care.
New Patients: Please arrive to you initial visit 15 minutes before your scheduled appointment. This will allow enough time for you to fill out your paperwork. If you have blood tests or lab values that have been taking in regards to the condition that you are seeking acupuncture care for, please be sure to bring a copy of your records to your initial consultation or appointment.
If possible, wear loose fitting clothes that you are comfortable to lie down in for 20 – 35 minutes. Most of the points that are used during your session will be from the elbows down to the hands and the knees down to the feet. In some instances points on the abdomen and back may be used as well. Rest assured, you will always be appropriately draped with a sheet or gown during your session.
Try to eat something small before your visit.
Ask questions. Educating our patients about Acupuncture Care is a big part of what sets the Acupuncture Institute apart from other clinics. We want to make sure that you understand what is being done to help improve your health.
Patients seeking care for Reproductive Challenges:
To best determine if you are a proper fit for the services that we provide at the Acupuncture Institute, we ask that you schedule a complimentary consultation before making your initial visit for treatment. This will allow us time to design a program to help achieve your goals that is tailored to meet you specific needs. Prior to your initial consultation we ask that you fax, mail or email copies of your medical records (pertinent to your reproductive health) along with any blood tests or laboratory panels that have been taking within the past calendar year. Complimentary consultations will last anywhere from 15 – 30 minutes and may be scheduled to take place in our office or over the phone. Please contact 651-636-0055 and a member of our staff will assist you.
Patients seeking care for Chronic or Neurological Pain:
If you are seeking Acupuncture Care for the treatment and relief of Chronic or Neurological Pain you may schedule and appointment online or by calling our office at 651-636-0055. We ask that you provide us with any diagnostic imaging and/or reports that have been completed for the condition that you are seeking the care of (i.e. MRI report and imaging CD) so that we may better assess what is most appropriate form of therapy that your case requires.